Candy's Coats for Kids Presents
Families & Friends Bowling Together to Strike a Difference – Annual Fundraiser
Saturday, August 19, 2017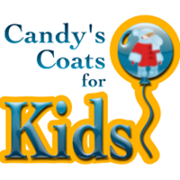 This is Candy's Coats for Kids annual fundraiser. Money raised will enable our organization to purchase winter items such as: coats, accessories and personal care items for under-resourced families.
Time
3:00 PM – 6:00 PM
Location
Poplar Creek Bowl
2354 W. Higgins Road
Hoffman Estates, IL 60169
Contact
Doreen Willis – (847) 946-8195
(email: doering1@ameritech.net)
Claudette Black – (847) 854-4931
Trish Stevens – (847) 910-5016
Organize a team of 5-6 enthusiastic bowlers (yourself and 5 others) – be creative with your team uniforms (this is optional)
Advanced Registration
$25 per person 11 years to adult
$15 per child 4-10
3 and under no charge
Fee includes 3 games of bowling, shoe rental, pizza, soft drinks and dessert.
*Advanced Registration must be paid by Thursday, August 17.
Great raffle prizes will be available. Raffle tickets are $1 each, 6 for $5, or 25 tickets for $20. There will also be a silent auction for more wonderful prizes.
Event Day Registration (Aug 19)
$30 per person 11 years to adults
$20 per child (4-10)
3 and under no charge
Tax deductible donations are welcome. Please make sure checks or money orders are payable to Candy's Coats for Kids, Inc. Mail to Candy's Coats for Kids, Inc. PO Box 1365, Palatine, IL 60078. Or you can donate online at our website: www.candyscoatsforkidsorg